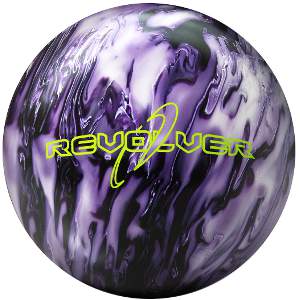 It's time to shoot the lights out with the Brunswick Revolver Bowling Ball!
The Brunswick Revolver release date is scheduled for July 12, 2010. Be ready for this new high performance release from Brunswick.
ConneXion™ Grip Coverstock
The Revolver utilizes ConneXion Grip an improved version of ConneXion coverstock. ConneXion Grip incorporates a new formula to increase the footprint size of the coverstock which improves mid-lane and back-end traction.
Jack™ Core
The Jack core was designed as a low RG symmetric core with a high differential. The low RG engages in the mid-lane assisting in ball motion, and the high differential increases track flare potential giving the ball more opportunity to grip the back-end while using standard layouts and interchangeable thumb sleeves.
Ball Motion
With its 4,000 Siaair Micro Pad finish, the Revolver will provide good length with a strong continuous back-end reaction that matches up on medium to oily lane conditions for a wide range of bowling styles.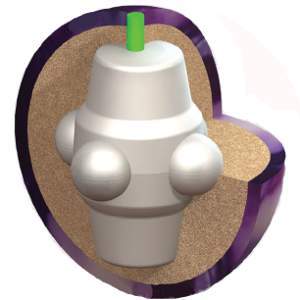 Reaction Setup
The Revolver can be drilled using the standard drilling techniques developed for symmetric bowling balls.
Lightweight Engineering
The unique core shape of each Brunswick ball is used for weights from 14 to 16 pounds. This approach to lightweight ball engineering provides bowlers with consistent ball reaction characteristics across this weight range. The same drilling instructions can be used for 12 and 13-pound balls. This is because Brunswick uses a generic core shape with an RG differential that is close enough to the 14-16 pound shape.
Brunswick Revolver Technical Specs:
Coverstock: Reactive Resin
Coverstock Name: ConneXion Grip
Factory Finish: 500, 4000 Siaair Micro Pad
Color: Purple Pearl / White Pearl
Core Type: Symmetric
Core Name: Jack Core
Quality: First Quality
Mfg Part #: 60-105246-93X
Brunswick's New Revolver Bowling Ball was last modified: July 26th, 2010 by
Comments
comments